Bespoke Artificial Grass Furniture
As well as artificial grass, why not install some beautiful artificial grass furniture into your newly improved space? This is a novel and bespoke service that we offer, and you'll be sure to be the envy of your friends! In the past, we have created tables and chairs, stools and even cushions for homeowners and even Ashton Gate football Stadium during the 2018 World Cup! These stunning and quirky pieces are the perfect way to revamp your décor! Our famous 'Laboutin Shoes' have been a smash hit this summer. Most importantly, they come in a wide range of colours to suit every space!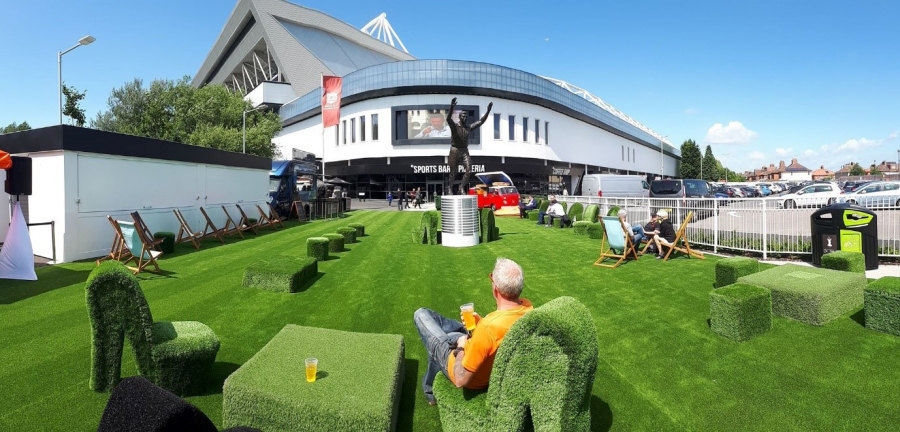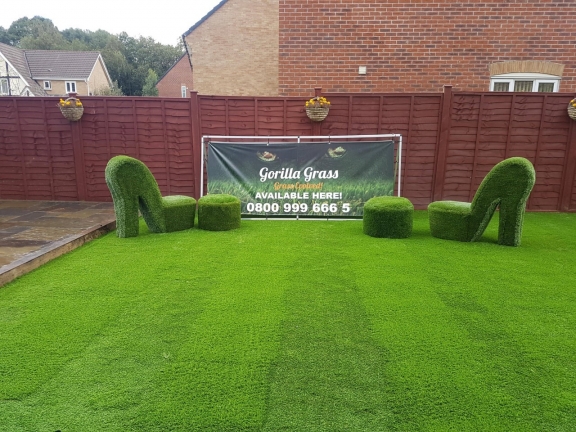 How to get your hands on our must-have furniture…
If you want to rejuvenate an area into a bespoke green haven, get in touch with us today. We will advise you of the best products from our range and we can arrange an on-site assessment of your space to give you a quote.
To see previous jobs that we have completed, head over to our gallery page to view our images. Follow us on our social media channels to see current and previous projects and get exclusive seasonal offers!