Who we are…
Gorilla Artificial Grass Ltd. is a leading supplier and installer of artificial grass and lawns around Wales and South West England – and we are ever expanding!
Gorilla Grass was founded by our currently active director, Lance Moran, who has over 30 years' experience in the building and landscaping industry. He and his highly trained team of quality installers are especially renowned for going the extra mile for our delighted customers. Check out our Reviews and our excellent feedback on our Facebook page!
What we do…
We have been at the forefront of synthetic turf for over 10 years, and we are constantly evolving and adapting our products in order to provide you with the most cutting edge, natural-looking aesthetic artificial grass. Not only do we supply grass, but we also install bespoke putting greens and unique artificial grass furniture which have proved especially popular. In particular, our 'Laboutin Shoes' have been a recent hit with many residential and corporate customers because they are the perfect way to transform a perhaps boring area into a quirky space that's personalized to you. Our furniture comes in a range of colors, and we can even stitch your company's logo into our grass to make your business to stand out from the rest in an original way!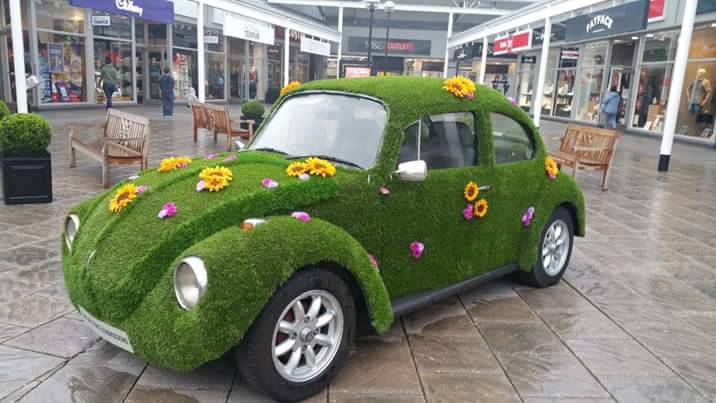 WHO WE'VE WORKED FOR…
Gorilla Grass has built a fantastic reputation for reliability and trustworthiness through our commitment to high standards of customer service, therefore, we have been the first port of call for many big brands.
The quality of our products and services have been championed by companies such as Coca-Cola, Bristol City FC for the 2018 FIFA World Cup, Cardiff City Stadium, Principality Stadium, Speedway Grand Prix and MTV to name just a few. As well as these, we have supplied and installed grass for the set of the hit BBC period drama, Poldark. Take a look at our Gallery and Corporate page to see more of our recent work! We are also an increasingly popular choice for schools and nurseries as we provide specially designed synthetic grass with additional shock pads to create a safe and fun environment for children. See more information about this and who we've worked with recently on our Play Areas page.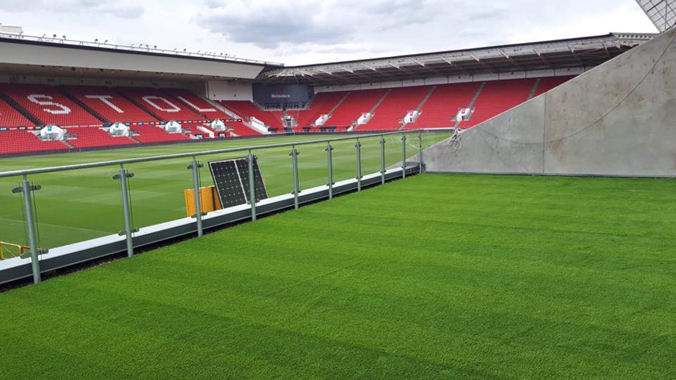 Contact Us…

No matter the size of the project, all of our clients know that they can expect a quality service and excellent value for money.
Our passionate and friendly team are happy to advise you on the perfect product for your needs. We provide a brilliant local service around Wales and the South West of England, and we are ever expanding! If you would like any information about our products and services, or if you need some honest advice or a quote, please call our team: 0800 9996665