Gorilla Grass Artificial Grass Products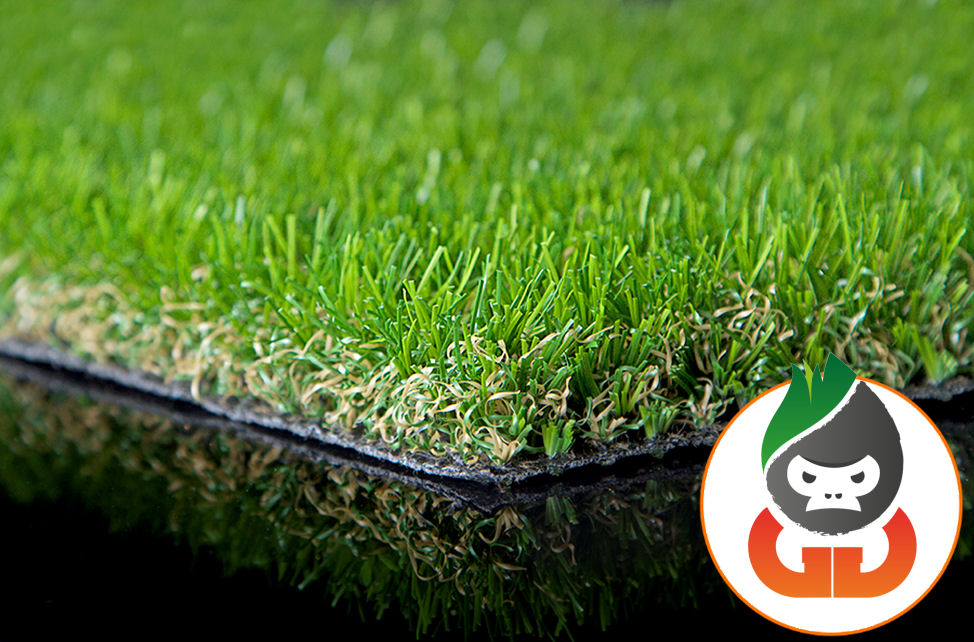 Mountain
Pile Height: 40mm
Our most popular and best quality grass, Mountain has the most vibrant look and soft feel. With the thickest pile of all our grass, this is our elite product.
£29.99 per sq/m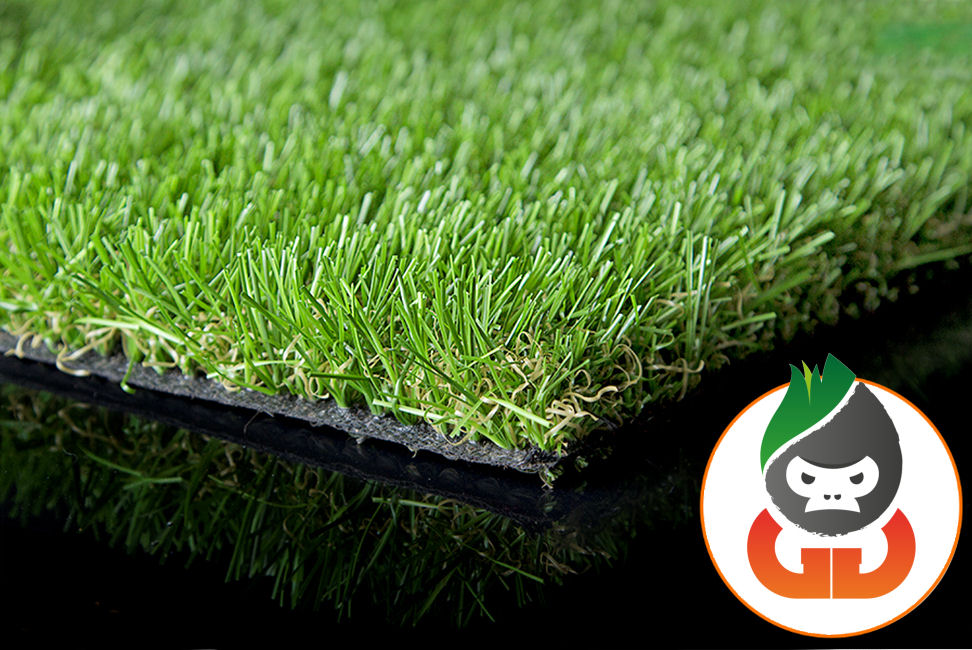 Darwin
Pile Height: 36mm
Boasting the characteristics of a fresh mid-summer lawn all year round, Darwin is sturdy and durable. This grass is perfect for high traffic areas such as nurseries and events.
£27.00 per sq/m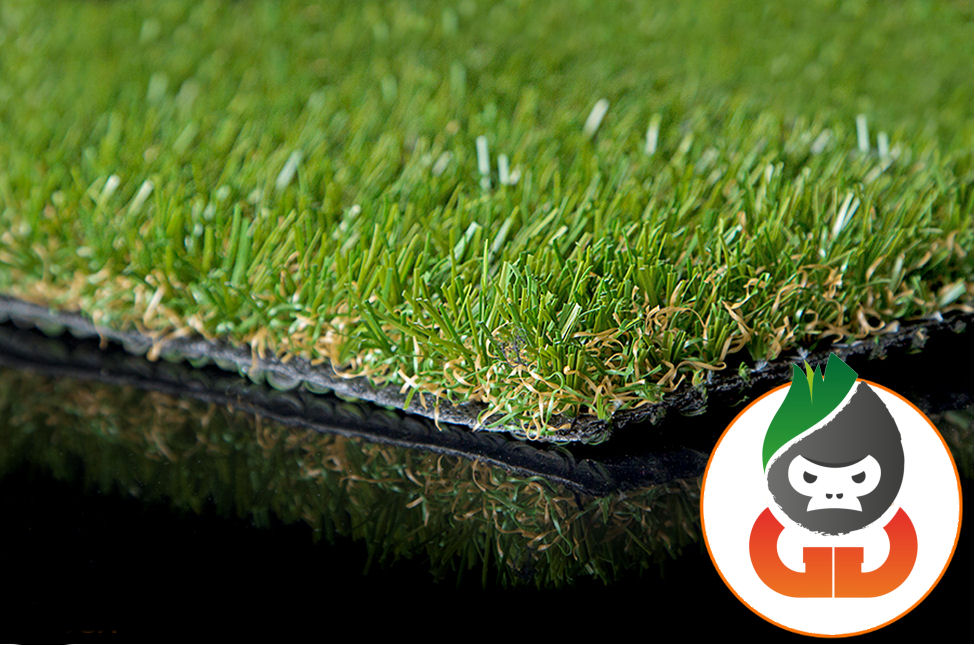 Silverback
Pile Height: 30mm
Tri-coloured for that natural look, Silverback looks spectacular in gardens and has proved very popular for front and back gardens.
£25.00 per sq/m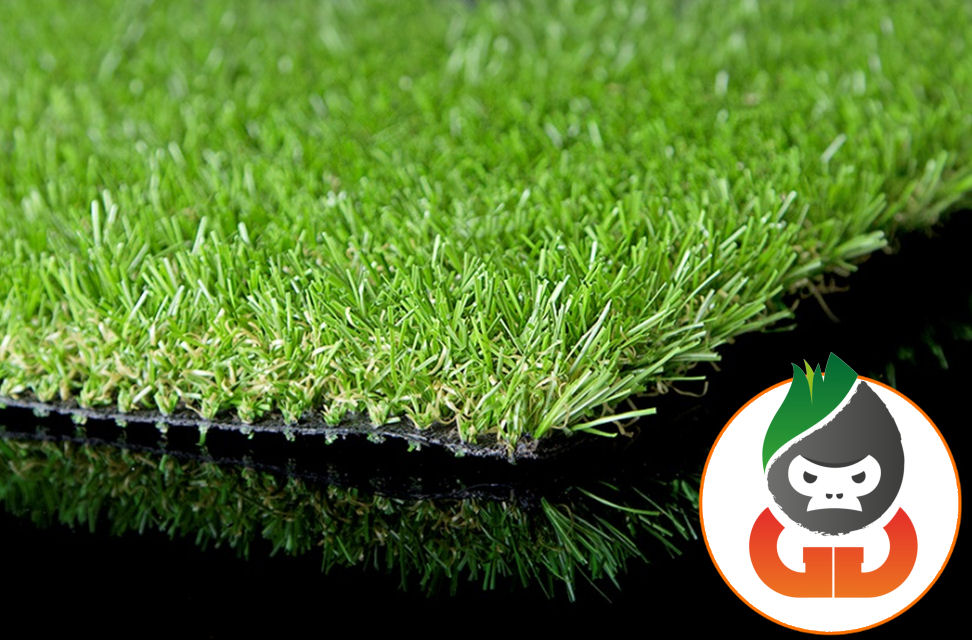 Knuckle Walk
Pile Height: 30mm
Super soft and slightly brighter coloured, Knuckle Walk is a perfect grass for adorning a balcony or terrace and looks fantastic at events.
£24.00 per sq/m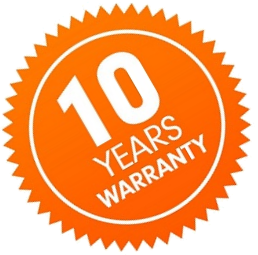 Cheshire
Pile Height: 30mm
Our Cheshire grass is extremely durable and hardwearing with 'C-shape' technology. It comes in a variety of colours to suit any area.
£20.00 per sq/m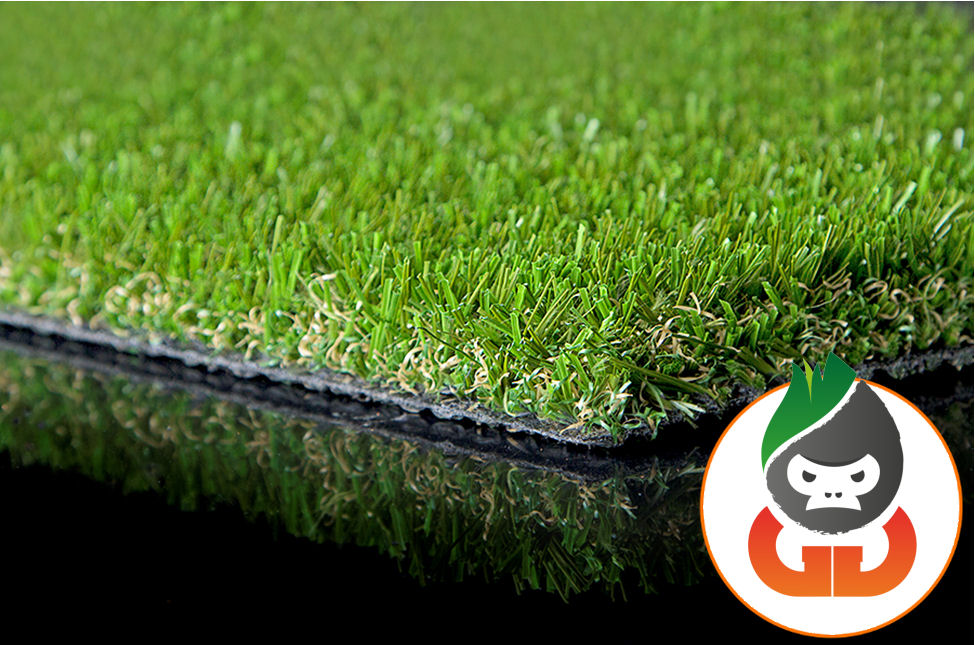 Lowland
Pile Height: 26mm
Lowland has been one of our products for 7 years and is a tried and tested versatile solution for many spaces including rooftop gardens and balconies.
£23.00 per sq/m
We are proud of the quality of the artificial grass products that we supply. We are so confident in the durability of our grass that we offer a 10-year guarantee!
Here's a little more information as to why our grass is the best:
Latex backing
The backing of artificial grass is a vitally important structural element and ensures the product's quality and durability.
Gorilla Grass promises a quality, thick layer of latex backing on all of our products. The grass that we have available has superior and considerably more latex backing in comparison to many competitor's products.
Stitch Quality & Rates
A unique and innovative pile anchorage system known as 'C-shape' is used on artificial grass products here at Gorilla Grass. This technology provides a closer stitch rate that offers improved structural stability.
The stitches on all Gorilla Grass products are neat and sit flush to the backing, whereas the stitches on some competitor's grass can be more ragged and protrude from the backing. Although being a cheaper method of producing artificial grass, poor quality stitching will lead to a far shorter life span.
Quality Materials
There are three main materials used in the production of artificial grass:
1. Polypropylene is the least expensive of the three and is highly effective for sports products because of its coarse texture.
2. Polyethylene can be used to balance out the coarseness of polypropylene as it creates softer grass.
3. Polyamide (nylon) is the most expensive material available for the production of artificial grass and it produces a strong and resilient grass fiber.