Artificial Grass For Corporate Events
Whatever your commercial project, Gorilla Grass can help. We are experts in our field and enjoy collaborating with companies and brands on unique projects.
We can help you to select the right product and we can install the grass for you! Check out our Facebook page to see more of our past commercial projects. Don't forget to follow us on our social media channels for exclusive seasonal promotions and even more images of our past and present jobs.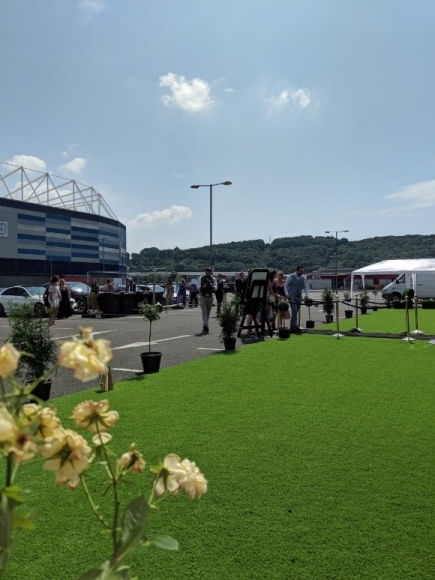 An easy and aesthetic solution…
Synthetic grass is becoming increasingly popular amongst businesses worldwide as a low maintenance solution to real grass. At Gorilla Grass we have seen an increase in demand for indoor areas as well as outdoor spaces. Our quality grass enables companies to bring the outdoors inside by creating a cool and contemporary space for everyone to work in without the mess and maintenance of real grass and foliage.
For everyone to enjoy…
Shopping centres, councils and stadiums are increasingly utilising Gorilla Grass to create fun family spaces for the public to enjoy throughout the year. Our quality grass is a fantastic low maintenance way to revitalise an otherwise dull and tired looking space and we offer a huge range of colours from luscious green to bright pink!
We have collaborated with many different companies to create interactive and safe spaces for the public to use. Have a look at our previous work pictured in our Gallery.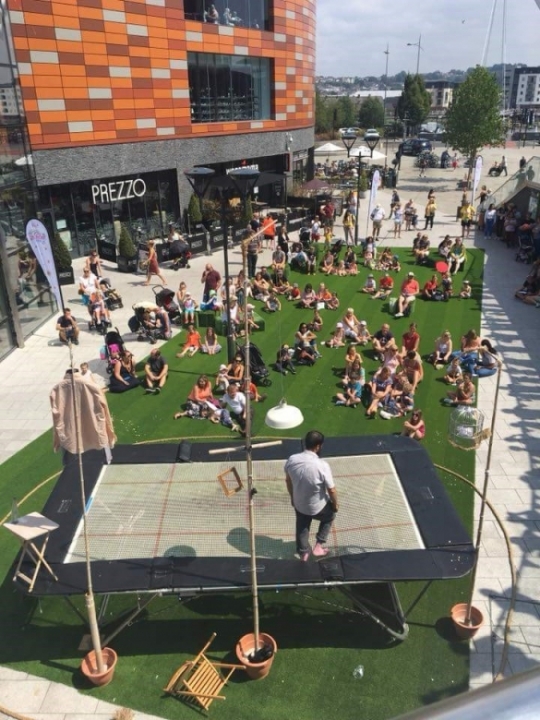 Make your business stand out!
Are you a business wanting to make an impact at a pop-up event or a trade show? Artificial Grass Dublin can help to create a fresh and unique stand for your business. We can incorporate your company's logo into the grass to give your company or brand an extra professional and modern look!
Take a look at our product page and contact us (hyperlink) to book a consultation for your business today! You can also follow us on social media to keep up to date with our current projects and have access to exclusive seasonal promotions!