Artificial Grass Landscaping
Gorilla Grass Landscaping
The installation of artificial grass goes hand-in-hand with landscaping. We have many years of experience with hard and soft landscaping and our passion is helping to make your ideas become a reality. Our specially trained and skilled team are equipped to help you transform your garden into a beautiful, unique and functional space which you and your family can use all year round. To get a quote, to arrange an inspection, or if you simply want some advice, Contact Us.
Here are some of the landscaping services that we offer: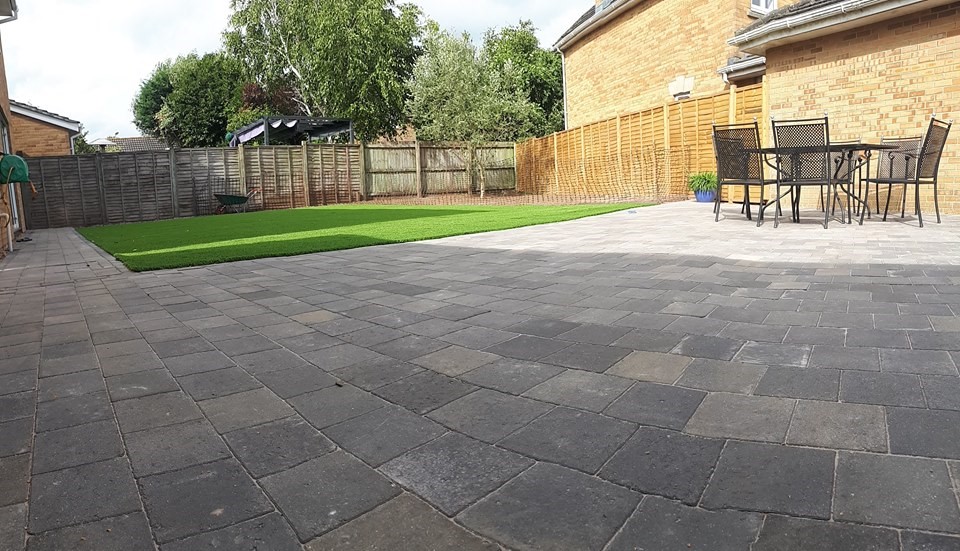 Patios, Paths and Paving
A good quality patio or paved area is a brilliant way of making an area look elegant, classy and well cared for. It is the perfect way to add value to your garden, as well as providing with an area for relaxation, entertainment and enjoyment.
Our highly trained staff have had many years of experience in the preparation and installation of patios and have completed hundreds of gardens to a very high standard over the years.
We only source the highest quality materials and you can choose between a range of concrete styles and natural stone in a wide array of colors and sizes. No matter the size or shape of your garden, we can create your perfect custom patio or path and make your ideas a reality.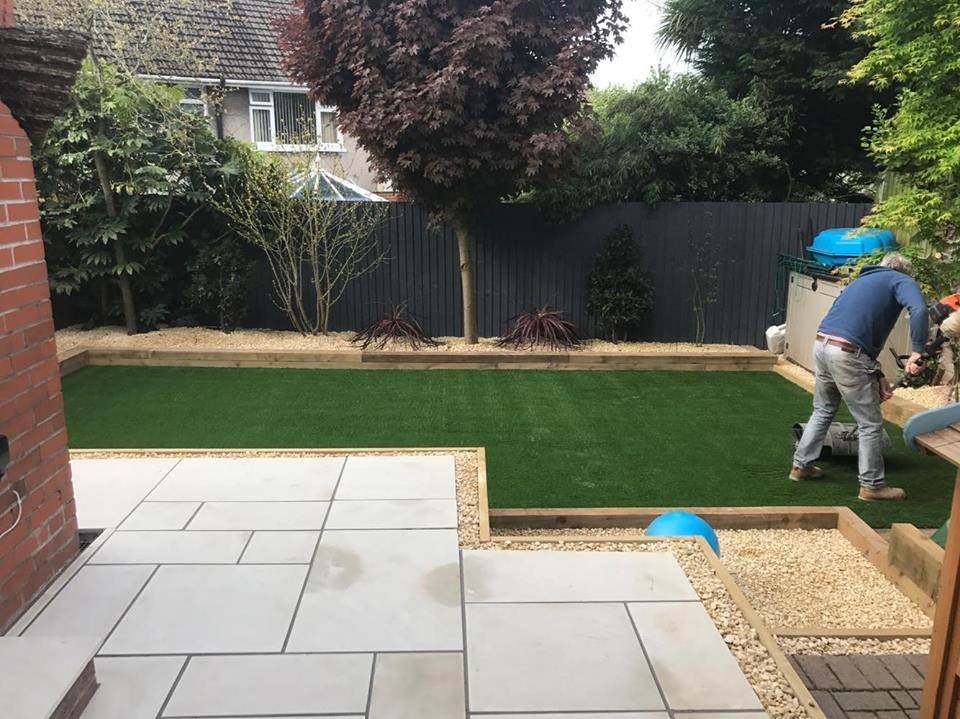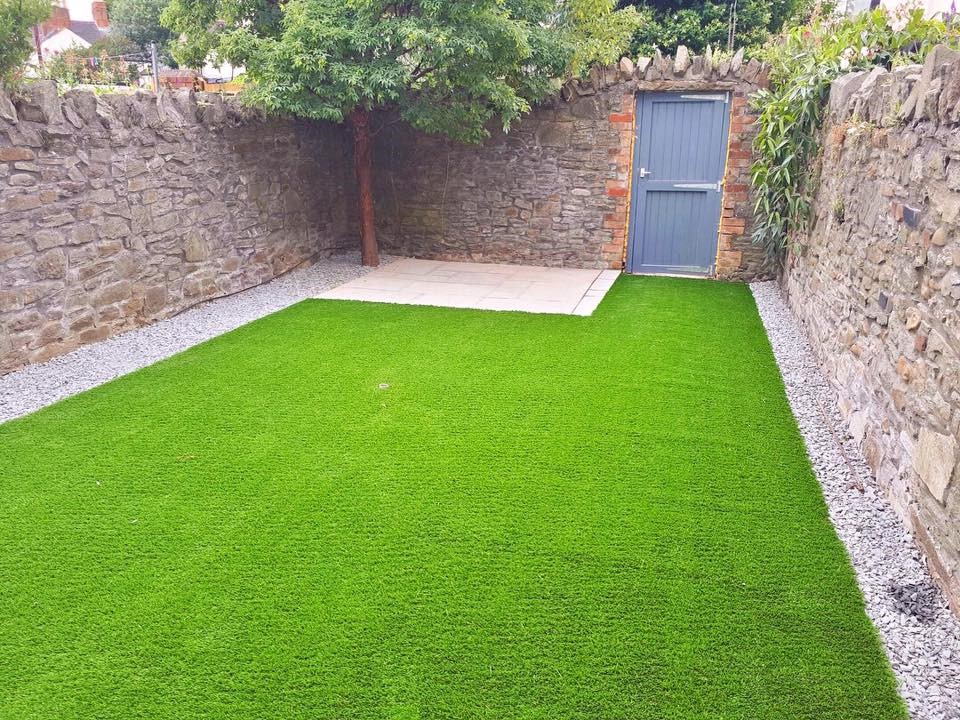 Decking
Decking is a great way to transform part of your garden into a unique and versatile area. The different varieties, textures and colours of wood introduce a warming and beautiful element to your outdoor space. It not only acts as an aesthetically pleasing addition to your garden, but can also be a practical solution for uneven ground and sloping gardens.
We can offer you a wide range of different materials, and our team of professionals can offer advice as to which they think would suit your garden needs. We ensure that your decking is made from high quality and durable materials which you can enjoy for years to come. Moreover, we can install your decking in many different ways and patterns to accommodate your garden's look mand to achieve that special and bespoke appearance.
Here is some more information about the different types of decking that we provide:
Soft wood decking
Due to its lower price, soft wood decking is a very popular product which can last up to 15 years provided it is regularly maintained and treated with tanalith. These decking boards come in a range of sizes, colours and profiles. They can be laid in many different patterns to create a unique and high-quality look.
Hard wood decking
Hard wood decking is excellent quality and is highly resistant to fungus growth. Additionally, it naturally has a high level of water resistance and durability without the need of extra chemicals. Hard wood decking adds real character to an area as it ages well over time and usually comes in deep, richer colours. Usually treated with oils, this type of decking will be sure to look beautiful year after year.
Composite decking
An alternate and environmentally friendly option is composite decking. This slop resistant and low maintenance decking is usually made from a blend of reclaimed wood, plastic and other materials. The plastic and wood complement each other, as the plastic adds water resistance, and the wood protects the plastic from UV damage which could otherwise leave some lower quality wood with some discolouration. Composite decking comes in a range of colours and textures, enabling you to create your ideal look.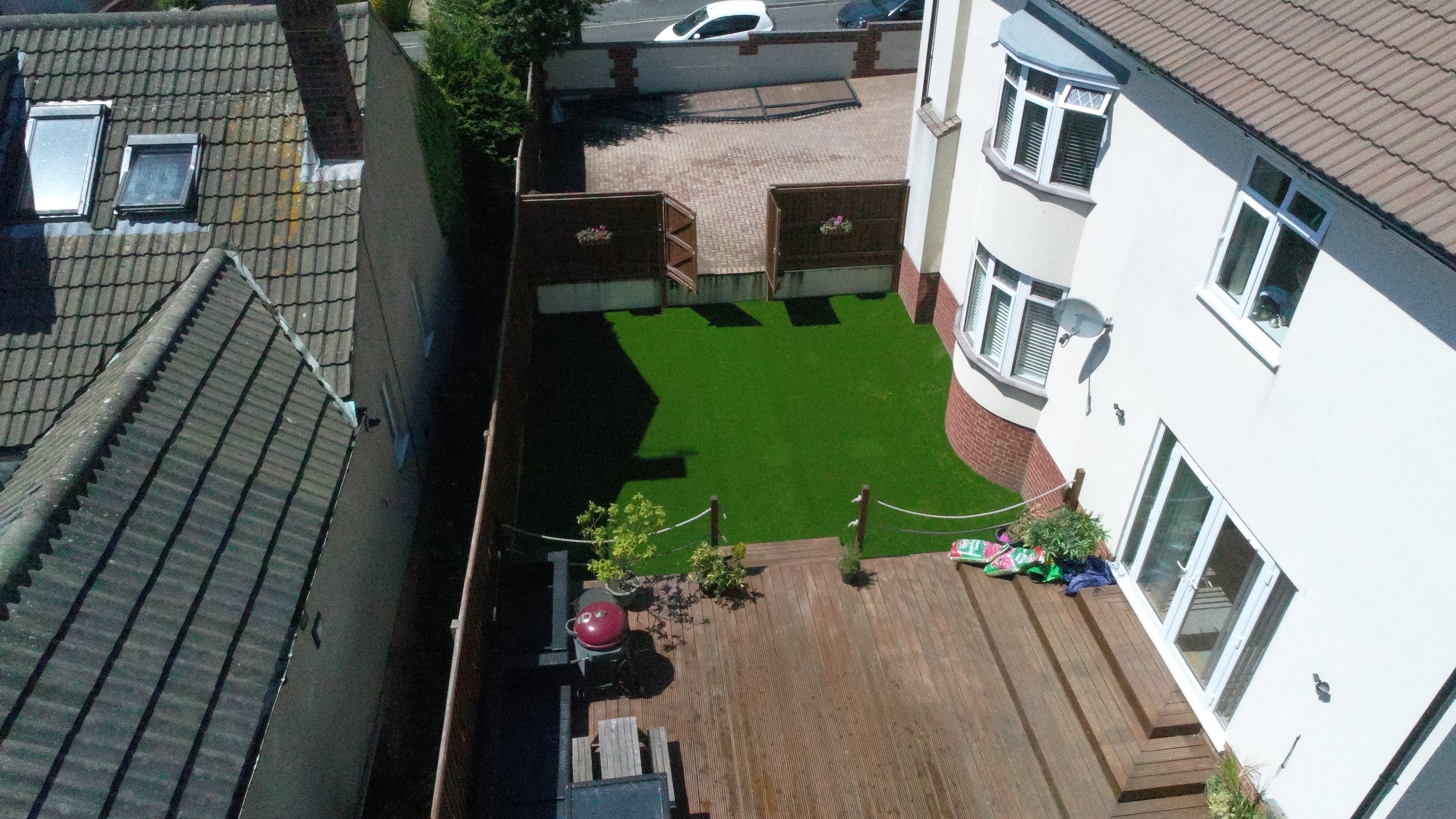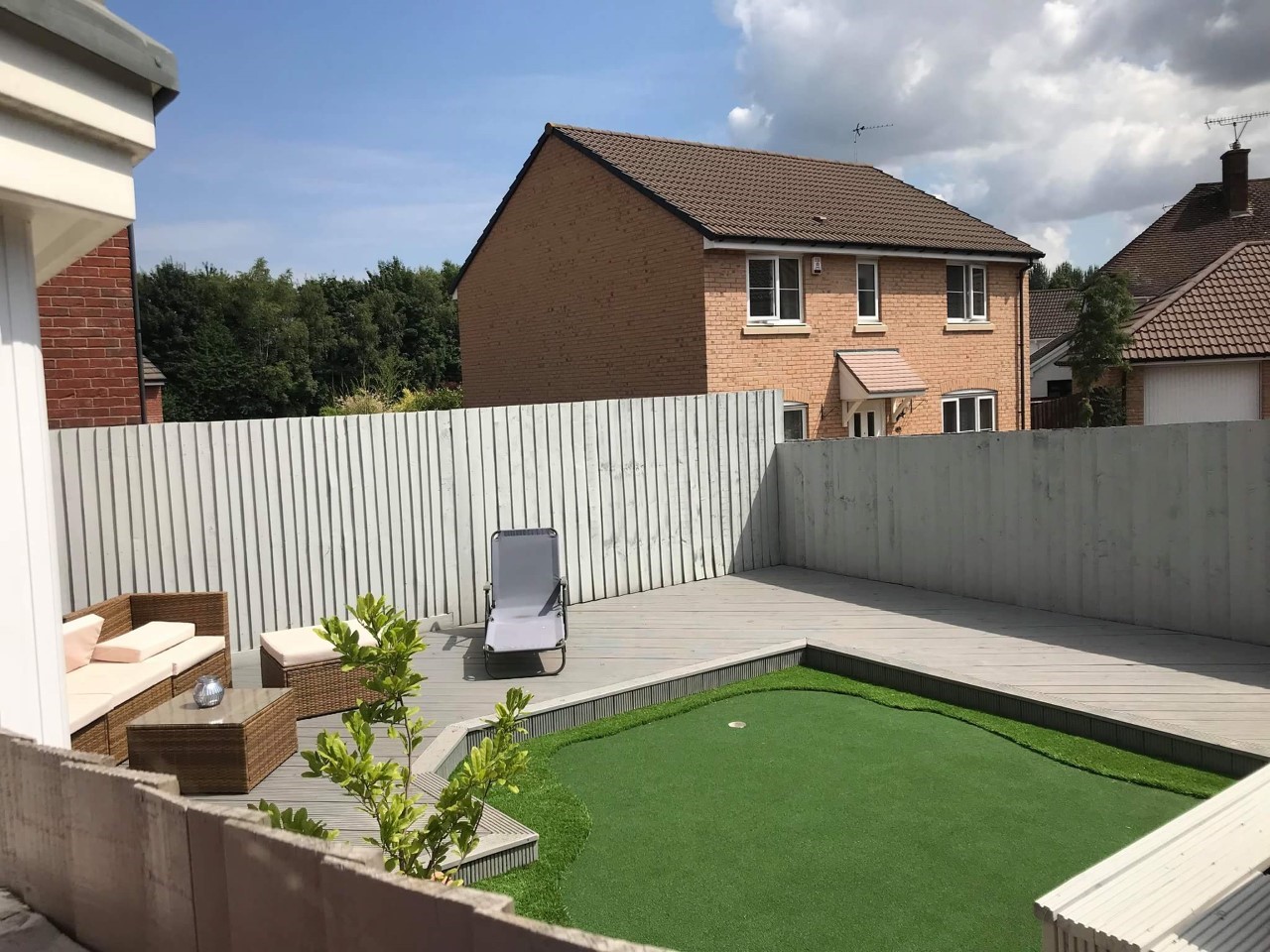 We also offer:
Pond, Pool and Tree Removal
Drainage Solutions
Driveway Installations
Garden Features
Fencing and feature walls
Contact us or call 0800 999 6665 for more information